Nest Seekers International Call Today!
(407) 252-2039
Buy or Sell Your Home for the Best Value!
Proudly Serving Residents of Florida & New York
Receive a FREE Comparative Market Analysis
Accomplish Your Real Estate Goals
In today's market, value is everything-especially when you're an aspiring professional or entrepreneur. That's why my top priority is getting you the best deal for buying or selling your home. Instead of stressing about the process, my services allow you to focus on your daily hustle, without distractions. Using connections to the international MLS® database, media exposure, and years of experience, I'll make sure every last one of your real estate goals is accomplished.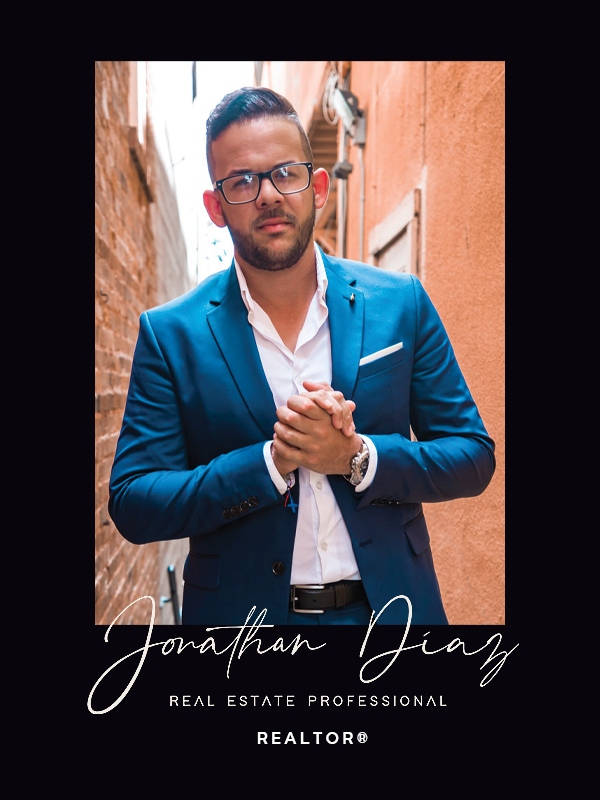 I'm a Florida and New York Real Estate Expert
Market to international buyers and sellers
Access far-reaching media coverage
Work with a friendly & professional team
Sell or buy your home for the best value
"Very courteous and always willing to look for the best interest for us. Recommended 100%."
– Lopez family
"Jonathan was more than a REALTOR®, he was a friend-and still is. He was with me throughout the process and always had calming words."
– Auri
"We were selling our home, and never imagined to come across a person as kind and hardworking as Jonathan Diaz. He took the pressure of selling our home off of our hands. His professionalism has far exceeded my expectations. Jonathan not only gained our friendship, but to us he is family."
– Nestor
"During my career, I was forced to relocate on multiple occasions. That involved purchasing and selling properties. Jonathan made our home selling process painless and smooth! He was well prepared, knowledgeable, always available, and responsive, which made our process incredibly easy. I will definitively recommend Jonathan without a doubt to future buyers or sellers."
– Auri
Receive a FREE Comparative Market Analysis
GET ANALYSIS (407) 252-2039
CHAMPIONS GATE, FL 33896